WhatsApp
Click Here
TIJER - INTERNATIONAL RESEARCH JOURNAL




International Peer Reviewed & Refereed Journals, Open Access Journal

ISSN Approved Journal No: 2349-9249 | Impact factor: 8.57 | ESTD Year: 2014

Scholarly open access journals, Peer-reviewed, and Refereed Journals, Impact factor 8.57 (Calculate by google scholar and Semantic Scholar | AI-Powered Research Tool) , Multidisciplinary, Monthly, Indexing in all major database & Metadata, Citation Generator, Digital Object Identifier(DOI)
For Authors
Forms / Download
Published Issue Details
Editorial Board
Other IMP Links
Facts & Figure
Impact Factor : 8.57
Issue per Year : 12
Volume Published : 10
Issue Published : 112
Article Submitted : 9515
Article Published : 2444
Total Authors : 6576
Total Reviewer : 820
Total Countries : 121
Indexing Partner
Join RMS/Earn 300
Licence
This work is licensed under a Creative Commons Attribution-NonCommercial 4.0 International License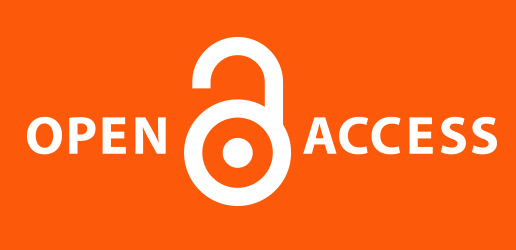 Call for Conference Proceedings
TIJER Invite for Conference Proposal.
We Host Free of Conference and Publish all paper free in Our Journal. We will charge 500 INR per paper.
TIJER-International Research Journal (TIJER) is ardent to promote erudite, pragmatic, and contemporaneous research work in the fields of Engineering in various branches.

TIJER will provide an opportunity for practitioners and educators of engineering field to exchange research evidence, models of best practice and innovative ideas. Depending on their importance, originality, quality, relevance and other editorial considerations, eligible research articles will be invited for publication in the TIJER.
---
Call for Conference Proceedings
TIJER welcomes National and International conferences to publish their proceedings with TIJER(www.TIJER.org) online and print versions. It is the platform for Institute, University, College etc to share the knowledge.

We would like to formally invite you and peers to send your camera-ready manuscripts to our journal TIJER for publication. With your further interest in our proposal, we will give the details Procedure for publication.

Please send Email Regarding conference Details and Procedure to Our Email Id editor@tijer.org
P: +91 91063 65667
H: Monday - Saturday: 11:00 AM to 07:00 PM IST
ISSN Details
ISSN: 2349-9249
Impact Factor: 8.57 and ISSN APPROVED
Journal Starting Year (ESTD) : 2014

DOI (A digital object identifier)
Conference
Open Access License Policy
Important Details
Social Media